Now your next trip to the dentist can be an adventure !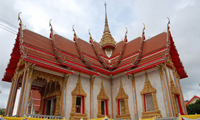 Phuket dental travel is a great way for you to discover a new place while at the same time saving money and receiving dental treatment of the highest standard. Our Dente Smile Clinic dentists pride themselves on their expertise, quality dental treatments and knowledge of the latest dental procedures.
When you travel to our Dente Smile Clinic you also get to experience modern and comfortable facilities and state of the art technology. Our pleasant and professional staff make sure your stay is stress free. Not only is our dental work of the highest standard.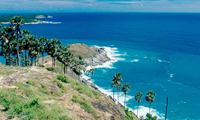 If you would like to benefit from the most efficient cosmetic dental treatment, travelling to Phuket is an intelligent choice! Dental tourism in Phuket is well developed, people from around the world visit PHUKET to take advantage of affordable yet professional dental treatment.
As you explore our site you will notice we offer a vast array of cosmetic dental treatment - from teeth whitening procedures to dental crown and implant treatments. If you would like to save money on high quality cosmetic dentistry then visit Dente Smile Dental Clinic and let us organise your dental travel and treatment and Accommodation in Phuket.
Today you can take advantage of our dental travel service by filling in our consultation form. When you book your dental travel through dental treatment we take care of everything, just let us know when you will arrive by sending us your travel details - our driver will be waiting to greet you.
Make your life easier!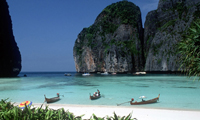 Phuket dental travel makes dental care abroad stress free and affordable. We are confident you will be satisfied with dental tourism in Phuket way beyond your expectations. We know you will be pleased with our experienced dentists and the personal care they give you.
A trip to the dentist will never be the same when you let Phuket Dente Smile Dental Clinic organise your dental travel and treatment.
Visit Phuket for your next dental treatment and arrive home with a beautiful smile as your souvenir.